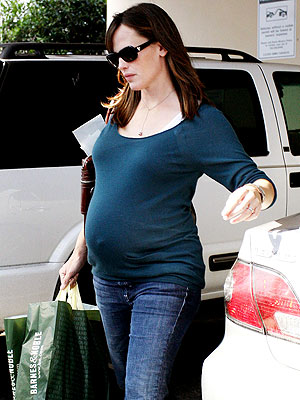 Andrade/Perkins/Pacific Coast News
With bags full of goodies from Barnes & Noble, Jennifer Garner makes her way to daughter Violet's nursery school on Thursday in Santa Monica. Violet, who turns three on December 1st, will become a big sister this winter when Jennifer delivers baby #2!
If you haven't already, be sure to check out the Garner-Affleck Family Album, as well as Jennifer's All-American Maternity Style.