Marcia Cross and Her Grocery Store Gal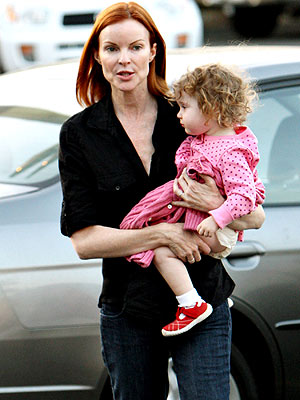 FAME
Marcia Cross made a trip to the grocery store in Brentwood, Calif., yesterday, toting fraternal twins Savannah (pictured) and Eden Mahoney, 20 months. The family picked up some groceries and festive party balloons — we wonder who for? Earlier this week, Marcia and the girls visited the store and went for a ride in their cart.
Dad is Marcia's husband, Tom Mahoney.
See more celebrity baby duos in our twins gallery!
Savannah wears Naturino 7742 in red ($56).