Celebs Help Launch TotSpot.com!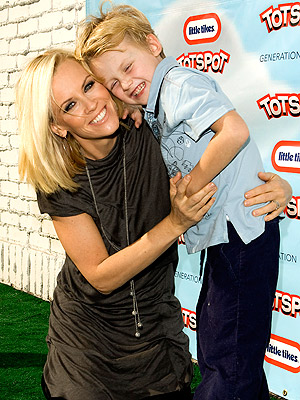 FilmMagic
Hundreds of families joined celebrity hosts Jenny McCarthy (pictured left, with 6-year-old son Evan Joseph) and Joely Fisher to celebrate the launch of TotSpot.com at the Treehouse Social Club on Sunday, November 9th. Founded by Harvard graduates Michael Broukhim and Adam Katz, TotSpot.com is the world's first social networking site for babies, toddlers, and kids — and of course, their parents. Dubbed "Facebook for kids," TotSpot.com gives parents the ability to easily create beautiful private profiles for their children.
"We created TotSpot.com to give parents an easy way to share theirchildren's photos and special milestones with loved ones beyond emailand personal blogs," said TotSpot co-founder Michael Broukhim. "Aprivate online scrapbook, TotSpot profiles contain photos, videos,milestones, favorites, and growth charts that can only be seen byinvited family and friends."
Tori Spelling, Diane Farr, Samantha Harris, Kristy Swanson and Dr. 90210's Dr. Linda Li joined the celebration with their little ones in tow. Sponsored by Little Tikes and benefiting Generation Rescue, the event raised more that $15,000. Guests, who nibbled on the Social Club's famous sweet potato fries, fried macaroni & cheesestars, walnut salad and drank organic Izze soda, received gifts from Little Tikes, Seventh Generation and CleanWell.
Click 'More' for photos of Kristy Swanson and Tori Spelling — be sure to come back to CBB on Monday 11/24 for a fabulous giveaway from Little Tikes and TotSpot.com!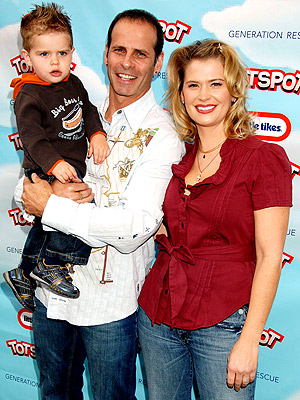 Roger Karnbad/Celebrity Photo
Figure skater Lloyd Eisler, actress Kristy Swanson and 21-month-old son Magnus Hart attended the launch party.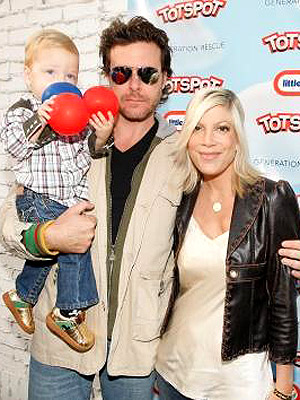 FilmMagic
Dean McDermott, Tori Spelling, and Liam came, along with Jack and Stella!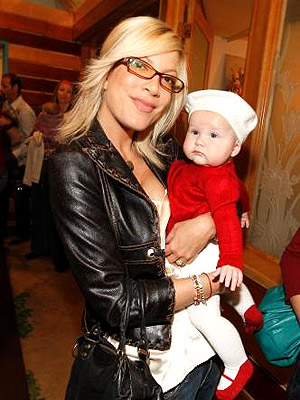 FilmMagic
TotSpot.com Launch was 4-month-old Stella's first event!
Stella wears babyGap's Mary Jane Tights in Russian Red ($8).
VIP guests received a Little Tikes Land DVD and instruments from the Pop Tunes Big Rocker Variety Pack:
Little Tikes invites kids to meet Lily Tikes and LT Garcia as they enter Little Tikes Land. This DVD includes four charming episodes in which the beloved Little Tikes and their friends use their imaginations to transport them to enchanted lands where they embark on fantastic adventures with fun, new characters.
Little Tikes Pop Tunes Drum Set – With one tap, plays choice of:
"Love Shack" by the B-52s
"Hot Hot Hot" by Buster Poindexter
"Wide Open Spaces" by the Dixie Chicks
"I'm Still in Love With You" by Sean Paul
"Blame it on the Boogie" by The Jacksons
Little Tikes Pop Tunes Guitar – With one strum, plays choice of:
"Message In A Bottle" by the Police
"Crazy Little Thing Called Love" by Queen
"Wild Thing" by The Troggs
"Love Shack" by the B-52s
"Allstar" by Smashmouth
Little Tikes Pop Tunes Keyboard – With one tap, plays choice of:
"ABC" by the Jackson 5
"Love Shack" by the B-52s
"Hot Hot Hot" by Buster Poindexter
"Allstar" by Smashmouth
"Wide Open Spaces" by the Dixie Chicks
Check back Monday, November 24th — we're giving away these goodies!