Kadence Hawk Helps Dad Stand Up for Skateparks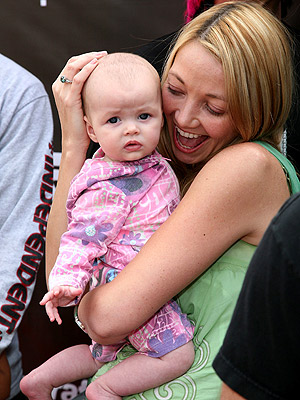 Angela Weiss/Getty
Not up on wheels (or even legs!) yet, 4-month-old Kadence Clover Hawk still stepped up with mom Lhotse and skateboarder dad Tony Hawk to support the Stand Up for Skateparks Benefit, held Sunday in Beverly Hills, Calif.
The benefit, which raised money to create a free public skatepark in the area, consisted of a family-oriented carnival with games, food, auctions and an acoustic performance by Social Distortion. Icons of extreme sports attended with their children.
Click 'More' for photos of snowboarder Todd Richards, skateboarder Jason Ellis, and a group shot of Tony, Lhotse and Kadence!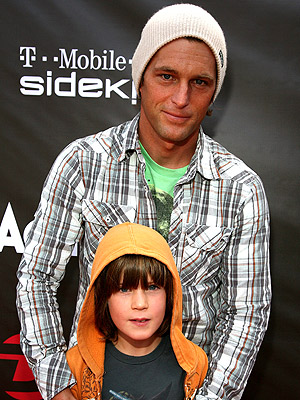 Angela Weiss/Getty
Pro snowboarder Todd Richards and his son Camden Thorne came out for the event.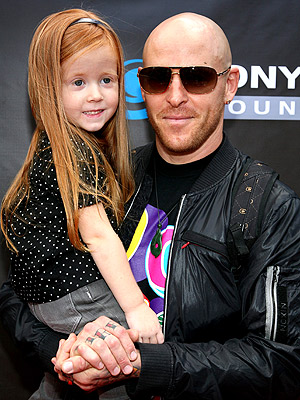 Angela Weiss/Getty
Pro skateboarder Jason Ellis and his daughter Devin, 3 ½, attended the benefit.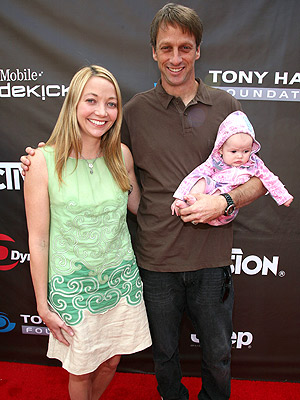 Angela Weiss/Getty
Group shot! Tony Hawk, Lhotse, and baby Kadence.