Joely Fisher Introduces Daughter Olivia Luna
As a mom to daughters Skylar Grace, 7, and True Harlow, 2 ½, stepsons Cameron, 24, and Colin, 22, and two dogs, Joely Fisher has a lot on her plate. But the 'Til Death actress, 41, knew her heart had room to grow, and it did when she adopted baby Olivia Luna in September. Inspired by a trip she took to Mozambique in July with Save the Children, Joely tells PEOPLE that she knew she wanted to adopt, but "didn't really know how [I] would go about it."
Though the thought of adopting from Africa crossed her mind, Joely says, "Once I was there, I felt the people I met wanted me to help them sustain their lives in their own country." So upon her return, she and her husband, cinematographer Christopher Duddy, 47, decided on private, domestic adoption and submitted their paperwork, hoping for the best.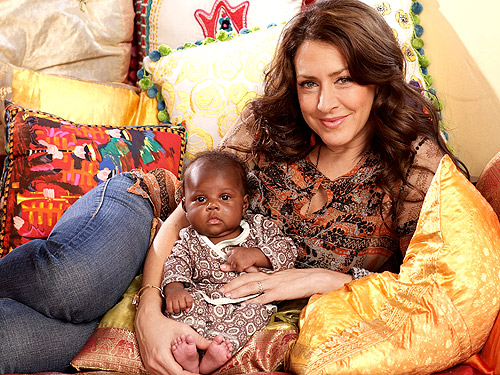 Meredith Jenks for People for use on CBB
Click 'More' to read how Joely and Olivia met, and for additional pictures of the family!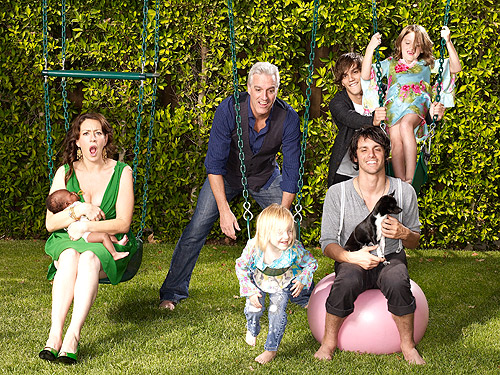 Meredith Jenks for People for use on CBB
Miraculously, two weeks later, the couple received a call from their adoption agency. A local, unwed teenage mother had given birth the day before, and she wanted to speak with Joely. Upon meeting Olivia's birth mother, Joely says she put her arms around her "and told her how brave she was." Once the adoption was finalized, just days later, Joely and Christopher welcomed their new baby girl into their home.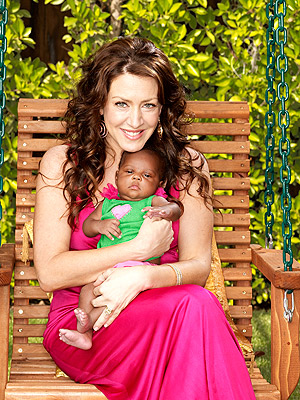 Meredith Jenks for People for use on CBB
Of Christopher's dedication to her dream, Joely says lovingly, "He was on board. It made me look at him in a different way." The actress, who has "always wanted this amazing brood," says she wasn't fazed by adopting a child of a different race. "I had no preference; I felt we belonged together," she tells PEOPLE. "When I found out it was a girl, I was happy. She'll grow up with two loving sisters and spectacular hand-me-downs."
For now, the newborn — who "loves her baths and is a great eater" — is adjusting to life with her family and settling into her champagne-colored nursery. As for her life? Joely shares she couldn't be happier. "It's chaos around here. But I love watching pieces of my heart running around the house. This is a dream come true."
'Til Death airs Wednesdays at 9 p.m. on FOX.
Source: PEOPLE, November 24 issue