The Watts-Schreibers Love Their Gray Hats!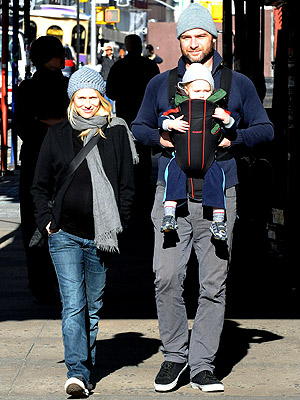 Hector Vallenilla/Pacific Coast News
Back from a weekend in the Hamptons, Naomi Watts and Liev Schreiber took advantage of a sunny day in Manhattan on Monday, strolling with their 15-month-old son in coordinating gray hats and hoods.
Naomi, 40, and Liev, 41, expect a sibling for Alexander 'Sasha' Pete this winter. See more pictures of this happy family in our newest gallery, Family Photo Album: The Watts-Schreibers!
Sasha is carried in a Baby Bjorn Active in sporty black/red ($93).
He wears Stride Rite's Retrograde sneaker. For a similar look, try Stride Rite's SuperBall Hook and Loop III shoes ($55).