Halle Berry and Nahla Fight the Chill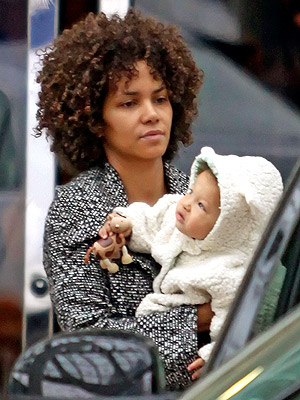 Bauer Griffin
Halle Berry takes 7 ½-month-old daughter Nahla Ariela — all bundled up in a cozy fleece — out of the car in the chilly evening Vancouver weather on Friday. The actress and boyfriend Gabriel Aubry are currently staying in the city while Halle films Frankie and Alice.
Check out Halle, 42, and other celebrity moms in our 40+ Moms Club Gallery!
Nahla carries an Anamalz Wooden Cow ($6).
She wears Bearington Bear's Cream Lamb Baby Jacket ($32).