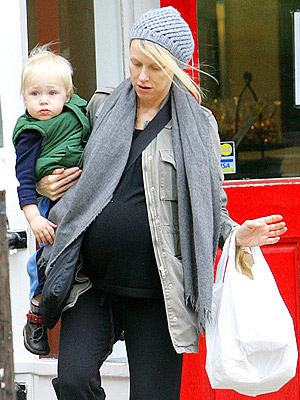 Ahmad Elatab/Saleem Elatab/Splash News Online
Heading to the Hamptons for the weekend, Naomi Watts and son Alexander 'Sasha' Pete, 15 months, picked up a bag full of treats at a local bakery on Saturday on Long Island. The actress, 40, and fiancé Liev Schreiber will welcome their second child this winter.
See more pictures of the pair, check out our newest gallery, Family Photo Album: The Watts-Schreibers!