Melanie Brown and Kids Catch a Flight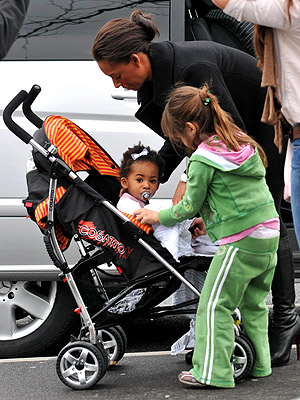 Eagle Press/INF
Giselle Belafonte gives stepmom Melanie Brown a hand with 19-month-old sister Angel Iris as the trio, along with Stephen Belafonte and Phoenix Chi, 9 ½, arrive at Heathrow to catch a flight on Thursday in London.
The family was on the way to Hurghada, Egypt, where Mel and Stephen renewed their wedding vows.
Angel rides in a Cosatto Diablo (£180).