Marcia Cross Carts Her Twins Together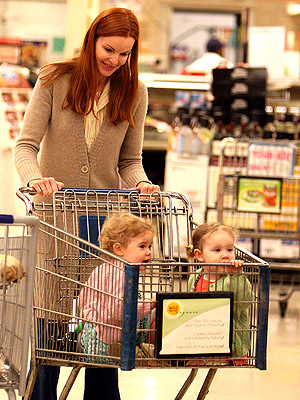 Splash News Online
Desperate Housewives star Marcia Cross keeps her 20-month-old fraternal twins Eden and Savannah corralled inside a shopping cart while grocery shopping in Brentwood, Calif. on Saturday. Wondering about the twins' personalities? Click here to see Marcia tell a cute story about the girls on Regis & Kelly recently.
See more celebrity baby duos in our twins gallery!
Click 'More' for a photo of Savannah pointing out the photographers to mom, and info on her shoes.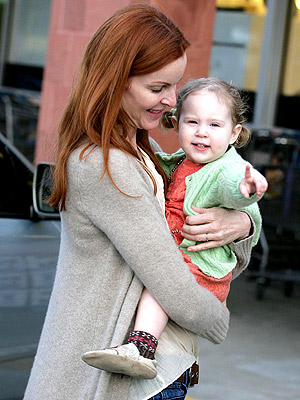 Flynet
Savannah wears Robeez Song Bird Taupe Shoes ($28).