Halloween at Celebrity Baby Blog
Better late than never! Here are the CBB staff kids in their Halloween getups!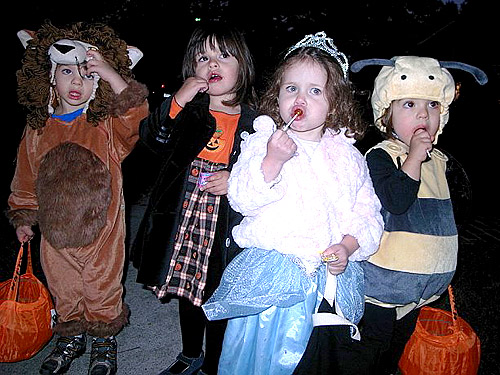 Princess Cinderella/Anya (second from right) with her Trick or Treating Buds: Liam the Lion, Lily (who refused to wear her costume), and Mabel the Bee (lion and bee from Babystyle, Cinderella from Disney Store)
Click More for the rest of our kids photos!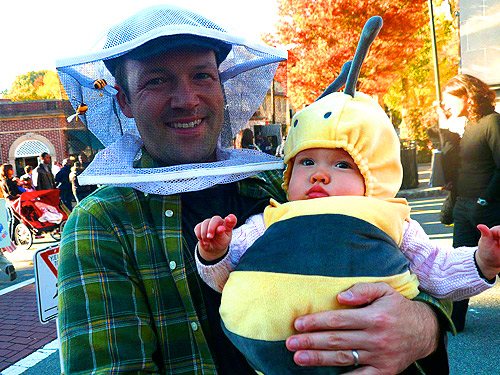 Angela M's daughter Buzzy Isadora with her Beekeper/dad Chad (costume from Babystyle)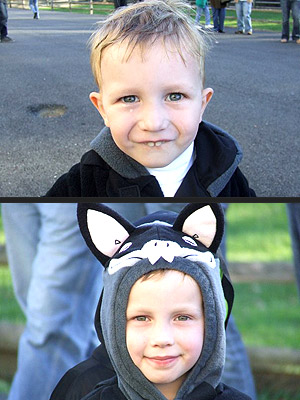 Missy's sons Owen and Sam were bats — spooky! (from Babystyle)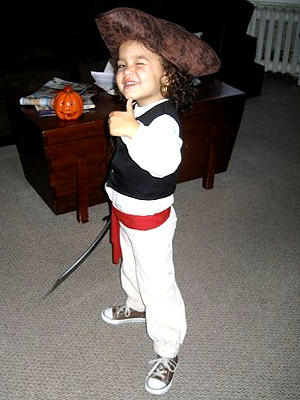 Teba's daughter Catie was a pirate — argh!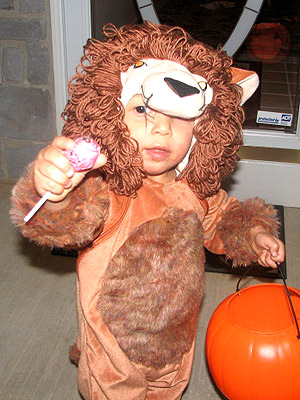 Anya's son Andrew was a lion (also from Babystyle)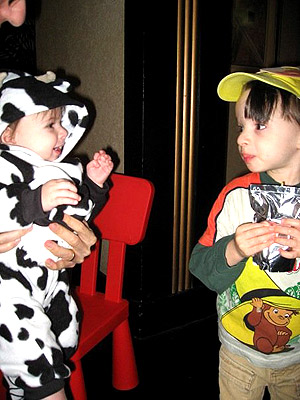 Nancy's kids Allegra and Ben were a cow and Curious George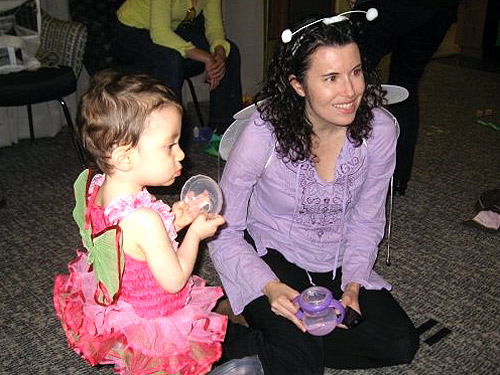 Serena with Fairy daughter Aria