Cate Blanchett is a Multitasking Mama!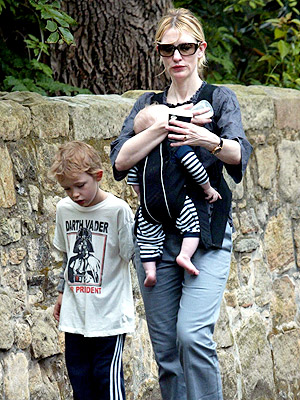 INF
Cate Blanchett had her hands full– carrying 6-month-old son Ignatius 'Iggy' Martin, feeding him a bottle, and balancing a cup of coffee! — while out in Sydney on Sunday.
Joining the actress was oldest son Dashiell John, 6 ½, as well as 4 ½-year-old Roman Robert (not pictured) and husband Andrew Upton.
Iggy rides in a Baby Bjorn Synergy carrier in black ($130).
Dashiell wears Junk Food's 2-in-1 Superhero Tee in Sugar Cookie White ($26.50).
Click 'More' for a photo of Andrew wiping Iggy's face after his snack.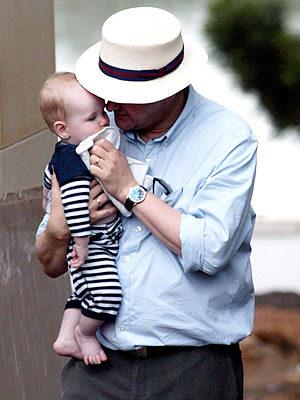 INF