Real World's Steven Hill and His Little Chick!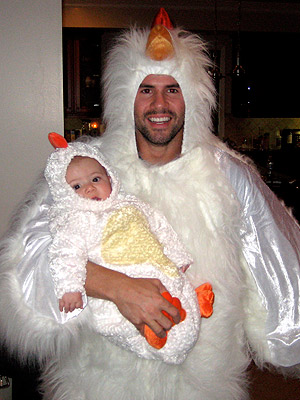 Courtesy of the Hills for use on CBB
Real World: Las Vegas' Steven Hill and his wife, designer Donna Katz-Hill, welcomed their first child, son Riley James David,back in April. Now six months old, Donna has emailed us an update ontheir little boy, along with some new photos for readers to enjoy. She writes,
"Being parents is more than we could have ever hoped for or imagined! It's truly amazing how fast they grow up. It seems as though each day he gets bigger and bigger and learns new things. He can sit up and loves to eat bananas and squash! He also can say mama and dada! We are so lucky to have such a healthy and happy boy. I swear he giggles all day long!

We recently just took our first vacation as a family together, and it was so much fun! We put Riley in the sand and ocean for the first time and he had a blast! I was so afraid of traveling with him in fear that he would be confused and not adjust well, and it was the exact opposite. It was nothing but a delight and we had such a great time!

We also took Riley reverse "trick or treating" on Halloween. My husband, Steven, was a big chicken and Riley was his little chick. It was the cutest thing I've ever seen. They walked all around our neighborhood passing out candy to everyone. People literally pulled over and took pictures — it was too adorable!"
Click below for three new images, including Riley's monkey costume, a family photo, and baby's first trip to the beach!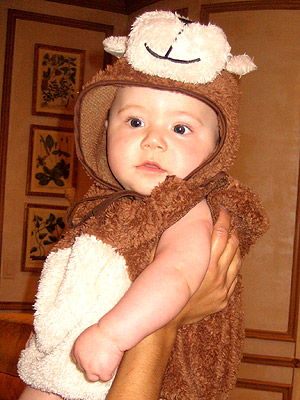 Courtesy of the Hills for use on CBB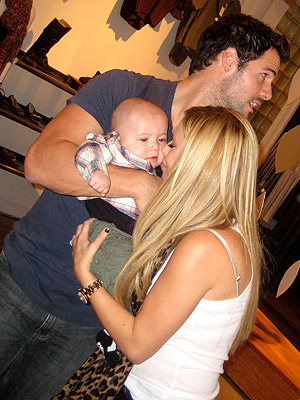 Courtesy of the Hills for use on CBB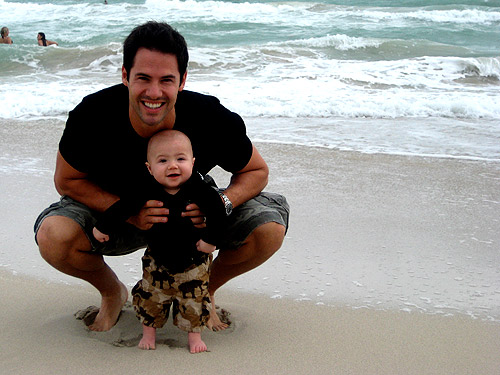 Courtesy of the Hills for use on CBB
If you missed them, click here for Riley's birth announcement and photos, and here for his three month update!