Guess the Celebrity Babies!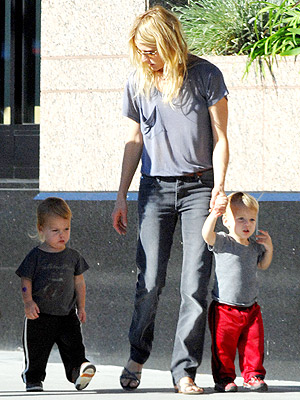 Whittle/Splash News Online
Do you know who these toddling twins are?
Dad's the famous parent.
They'll be two years old in February.
The boys have a big sis who's 6 ½.
Who are they? Leave your guesses in the comments!
(Now that the picture has been up for awhile, we've included the answer in the extended post.)
You all are too clever! It's Patrick and Jillian Dempsey's fraternal twin boys, Darby Galen and Sullivan Patrick, out for a doctor's visit in Santa Monica, Calif., yesterday. Patrick and Jillian are also parents to daughter Talula Fyfe.