Check Out Our Newest Gallery: The Watts-Schreiber Family!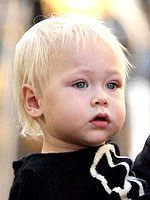 Fame
It's Friday, so we've added a new set of photos — Family Photo Album: The Watts-Schreibers! Protective of their private lives, the trio doesn't often speak to the press, but when they do, it's apparent that they're a family with a lot of love and respect for one another. A growing family, that is — they're preparing to welcome baby number two this winter! Click here to sneak a peek at the life of the jet-setting — and expanding — Watts-Schreiber family!
Keep an eye on the top right side of the site to see the newest photos.And you can come back to this story to post your comments!