Violet Affleck is a Mama's Girl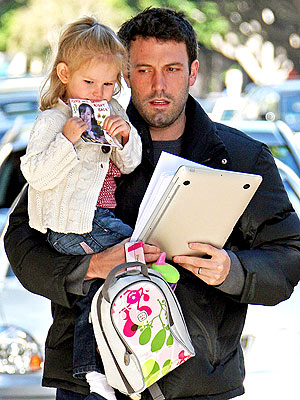 Kevin Perkins/ Pacific Coast News
Ben Affleck holds tight to daughter Violet Anne, who turns 3 next month, as she clutches a note with mom Jennifer Garner's picture on it that reads, "Mama will be right back!," on their way to nursery school Wednesday in Santa Monica.
Want more photos of Jen, Ben, and Violet? Check out our Garner-Affleck family gallery!
Ben carries a Fleurville Lunch Pak in pink ogo ($32) and a Playtex First Sipster ($4).