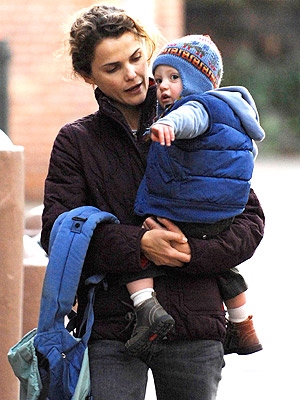 Ramey
Keri Russell listens in as 16-month-old son River points something out to her while walking in their Brooklyn neighborhood on Monday.
Dad is carpenter Shane Deary, whom Keri, 32, wed in February 2007.
Keri carries an Ergo baby carrier in blue with green lining ($92). Thinking about trying an Ergo? Click here for our recent review and to check out CBB reader comments.