Larry Birkhead Shares Future Family Plans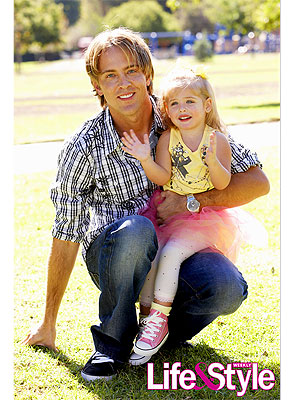 Courtesy Life & Style
Despite the long, drawn-out custody battle that finally reunited Larry Birkhead with his daughter Dannielynn Hope when she was seven months old, the proud father tells Life & Style that he looks forward to becoming a father again, albeit, most likely, in a more traditional fashion.
Sharing that his ideal type would be a woman who resembles actress Jennifer Love Hewitt, the 35-year-old is hopeful that he will meet the right person and start a family. "It would be tough for me to do it right now, but in a couple of years, definitely," reveals Larry. However, with little time to "get out there and date," Larry is keeping all of his options open.
"While I'd love to have another baby on my own, I'd be happy to adopt a little brother or sister for her."
Dannielynn, 2, is Larry Birkhead's daughter with the late Anna Nicole Smith.
Source: Life & Style