Kingston and Ruby Have a Wheel Good Time
Aww! Kingston Rossdale, 2, supports pal Ruby Maguire, 23 months, while enjoying a wagon ride on Tuesday. The celebrity baby pair were on a playdate at Coldwater Canyon Park with Kingston's nanny and Ruby's mom, jewelry designer Jennifer Meyer Maguire.
Kingston's parents are singer/songwriters Gwen Stefani and Gavin Rossdale, while Ruby's dad is actor Tobey Maguire. See more photos at Just Jared.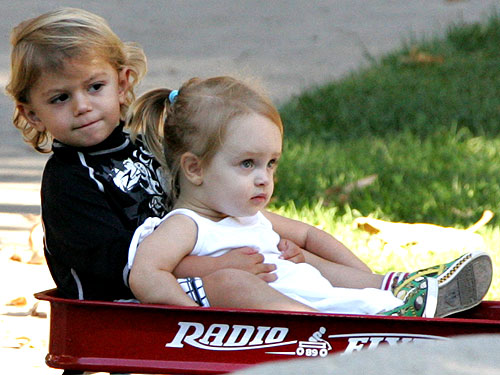 Fame
Kingston wears Harajuku Lovers Kogal Slip Ons in Steady Love ($66).