Sound Off! What Are You Giving to Trick-or-Treaters This Halloween?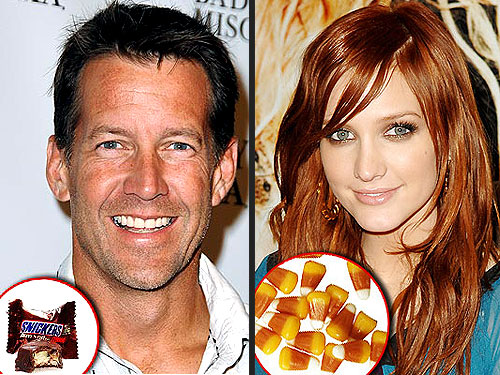 Scott Kirkland/INF; Humberto Carreno/Startraks; Inset: Getty
With just four days until Halloween, children everywhere are carving pumpkins, picking out costumes and gearing up for a sugar-fueled night of trick-or-treating! While we know what some of the stars will be giving out at their homes — mom-to-be Ashlee Simpson-Wentz recently admitted her love of candy corn, while celeb dad James Denton says Snickers are his fave — we want to know what you'll be dishing out to the kiddies. Kit Kats, Kisses or Skittles (oh my!)? Or perhaps a healthy (or non-consumable) treat? Let us know in the comments, and enjoy a happy and safe Halloween!