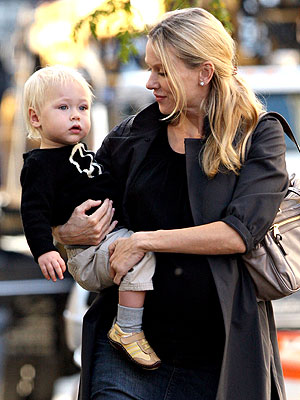 Fame
Naomi Watts gazes at son Alexander 'Sasha' Pete, 15 months, while out for a walk in Soho on Monday afternoon. After toting her tot for a distance, Naomi put him down to walk beside her.
The actress, 40, and fiancé Liev Schreiber expect their second child this winter.
Sasha wears Rileyroo's Sportie style in Butterscotch ($30).
Naomi wears Paulina Maternity's Thunderball Skirt ($174).
Click 'More' for a photo of Naomi and Sasha walking side-by-side!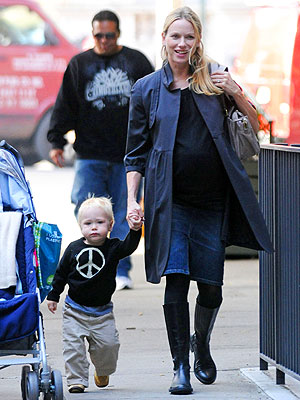 Ron Asadorian/Splash News Online