Celebs and Their Kids Dress Up for Dream Halloween!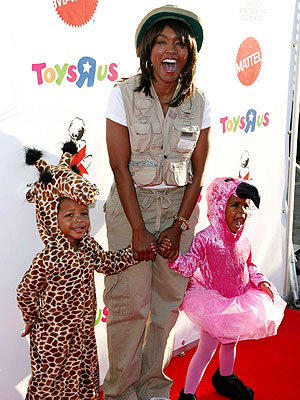 Kiley Bishop/London Entertainment/Splash News Online
Celebrities and their kids were on parade in their costumes on Saturday at the "Dream Halloween" fundraiser for the Children Affected By AIDS Foundation at the Barker Hanger on Saturday in Santa Monica, Calif. The NYC event, held last weekend, drew Brooke Shields, Chris Meloni, and their kids.
At left, actress/zookeeper Angela Bassett, 50, brought her 2 ½-year-old twins Slater Josiah (a giraffe) and Bronwyn Golden (a flamingo) to pose on the red carpet. Dad is Courtney B. Vance.
Click 'More' for photos of Kim Fields, Jason Priestley, and Jada Pinkett Smith with their children!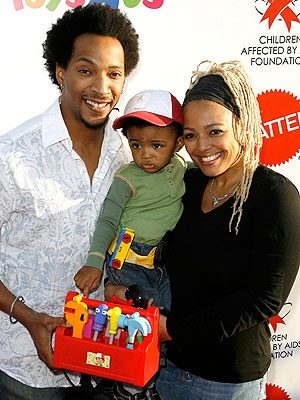 Gus Ruelas/AP
Actress Kim Fields, 39, and husband Christopher Morgan, 32, brought their 17-month-old son Sebastian 'Sam' Alexander, who was dressed as Handy Manny.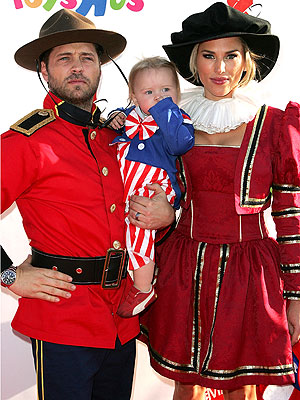 Jason LaVeris/FilmMagic
Taking his heritage to heart, Jason Priestley, 39, arrived dressed as a Canadian Mountie, accompanied by wife/Beefeater Naomi Lowde-Priestley, 33, and 15-month-old daughter Ava Veronica (a mini-Uncle Sam!).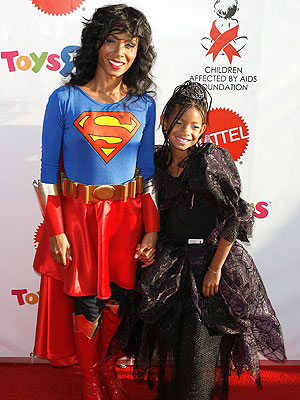 Gus Ruelas/AP
Superwoman Jada Pinkett Smith, 37, shone brightly next to daughter Willow Camille Reign, 8 this week, who dressed as a witchy-looking princess. Dad is Will Smith.