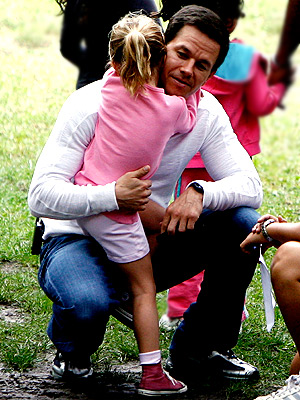 Fame
When it comes to protecting those he loves most, like fiancée Rhea Durham and their three children, Ella Rae, 5, Michael, 2 ½ and Brendan Joseph, 5 ½-weeks, actor Mark Wahlberg says there's very little he wouldn't do. In his new film Max Payne, the 37-year-old actor — a devout Catholic — portrays a man who avenges the murder of his family. While Mark understandably hopes to "never be put in that position" himself, in a new interview he says that he has considered the possibility.
"When I look at the faces of my children and their mom, or my parents and brothers and sisters, I would probably go pretty damn far. Excuse my language."
Noting that he has "made a few bad decisions" in his past, and that he has "worked really hard to right them and correct them," Mark adds that "hopefully, you know, I'm never faced with that choice."
Mark and Rhea are planning to wed in August 2009.