Milo Gives Liv Tyler a Hand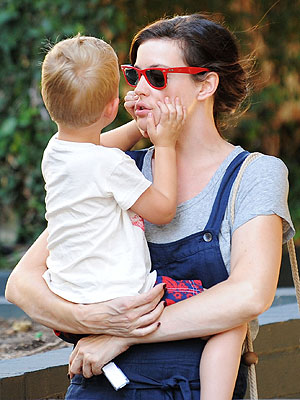 Bauer Griffin
Milo William Langdon, 3 ½, gives mom Liv Tyler a hand while visiting a stylist in West Hollywood, Calif. on Thursday. The 31-year-old actress recently told PEOPLE,
"He's at that age now where he's so sweet and so loving and says thesweetest things to me. He likes tocall me his princess. He says, 'Oh, mommy, you're so cute. You're myprecious, precious mommy.'"
Dad is rocker Royston Langdon — see him and other rockin' pops in our Rock Star Dads Gallery!