Violet Affleck's Preschool Pickup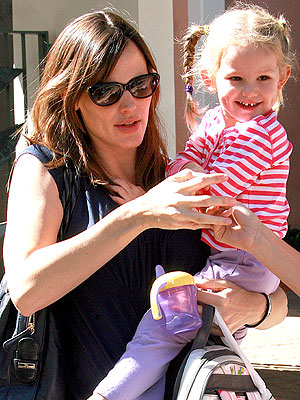 Pacific Coast News
Sporting braided pigtails, Violet Anne Affleck smiles as mom Jennifer Garner scoops her up for the walk back to the car after preschool on Thursday in Santa Monica, Calif.
Jennifer and husband Ben Affleck expect a sibling for 2 ½-year-old Violet this winter. Want more photos of Jen, Ben, and Violet? Check out our Garner-Affleck family gallery!
Jennifer carries a Fleurville Lunch Pak in pink ogo ($32) and a Playtex First Sipster ($4).