Jack and Sammy Black Take a Break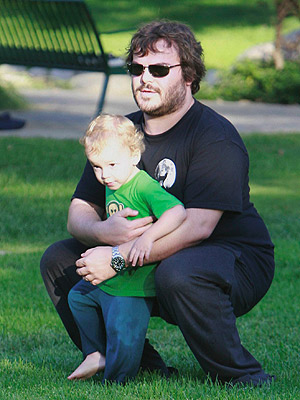 Bauer Griffin
Jack Black and his 2-year-old son Samuel Jason take a breather while playing at a Beverly Hills, park on Sunday afternoon. After a quick break, father and son resumed their chasing game!
Jack, 39, and wife Tanya Haden Black are also parents to second son Thomas David, 4 months.
Sammy wears a Small Paul Julius toddler tee ($15; Sammy's kelly green not available).