Denise Richards and Lola Chow Down
Denise Richards and 3-year-old daughter Lola Rose had lunch — including chicken fingers and french fries! — at the Brentwood Country Mart on Friday. After the meal the pair, plus 4 ½-year-old Sami, picked up clothing and toys at the shopping center.
Dad is Charlie Sheen.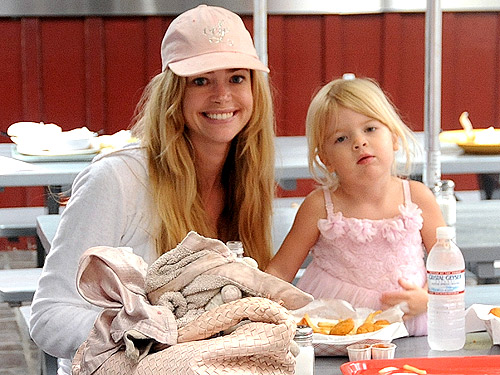 Flynet