Dayna Devon's Emmi Celebrates Third Birthday With a Barbie Bash!
EXTRA correspondent Dayna Devon loves hosting parties, and daughter Emmi Reese's third birthday was an occasion to throw one! Pink and princess were the main themes for the September bash — complete with a fuchsia carpet — as Emmi's friends arrived in their frilliest dresses.
Guests dined on pink lemonade, heart-shaped sandwiches, and a towering Barbie Castle cake, then gathered in a cozy movie tent for a screening of Barbie and the Diamond Castle with Barbie herself!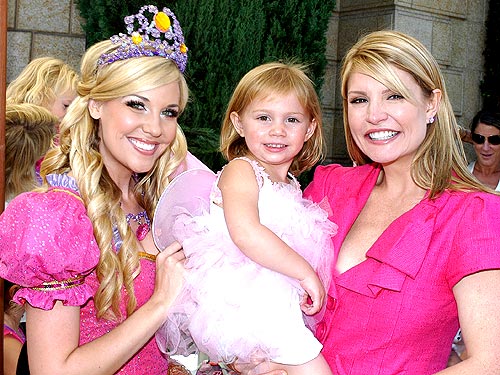 Courtesy Dayna Devon
Click 'More' to check out the Barbie Castle birthday cake and see additional images from the party (including pic of 21-month-old brother Cole Brent), shared exclusively with CBB!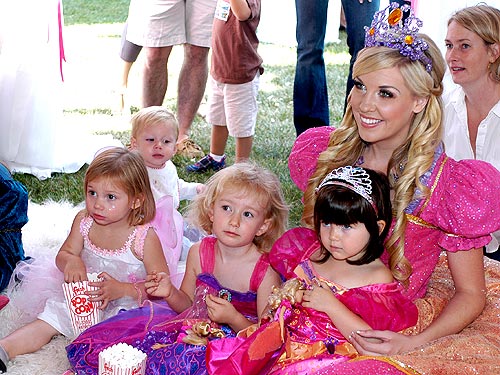 Courtesy Dayna Devon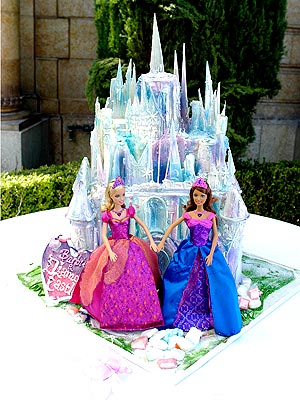 Courtesy Dayna Devon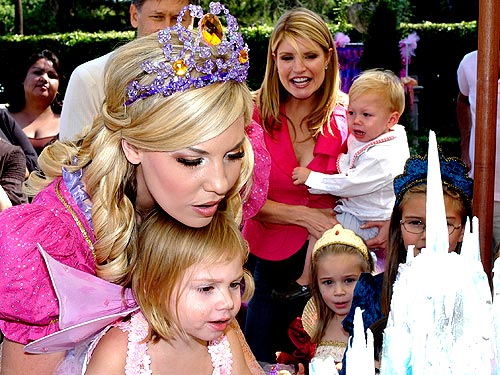 Courtesy Dayna Devon