Angie Harmon Debuts Her Bump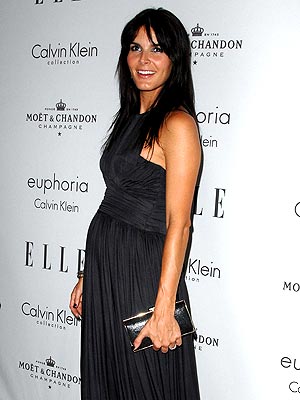 INF
Showing off her burgeoning belly, actress Angie Harmon poses on the red carpet at ELLE Magazine's 15th Annual Women in Hollywood Tribute held last evening in Los Angeles. What a difference a month makes — in September, many of you commented that Angie barely looked pregnant. This time, there's no denying that baby bump!
Angie, 36, expects her third child with husband Jason Sehorn this winter. The new baby will join sisters Finley Faith, 4 ½, and Avery Grace, 3, at home.
Check out Angie and other celebrity moms-to-be in our Who's Due Next Gallery!