Violet Affleck Gets Her Licks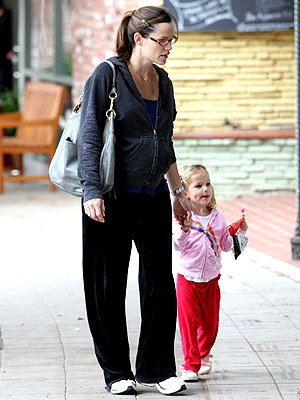 Limelight Pictures
Actress Jennifer Garner took daughter Violet Anne — toting a package of dum-dum pops — toy shopping on Saturday in Pacific Palisades, Calif., The 2 ½-year-old held mom's hand and enjoyed a treat as they entered the store.
Jennifer, 36, and husband Ben Affleck expect their second child this winter; they are keeping the due date and sex of the baby private.
For more photos of Jen, Ben and Violet, check out our Garner-Affleck Family Gallery!
Jennifer carries Coach Hamptons Vintage Leather Hobo in brass/gray ($698).
Violet wears the top half of Juicy Couture Kids Rainbow Hoodie and Pant Set in Joanna ($170).