Gwen and Gavin's Smiley Sunday Out with Kingston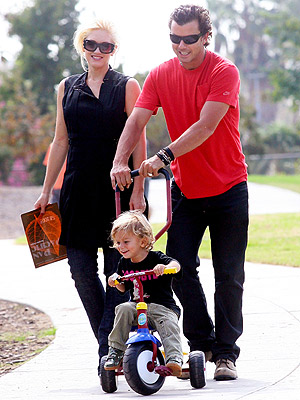 INF
After breakfast at the La Brea Bakery, Gwen Stefani and Gavin Rossdale took their 2-year-old son Kingston James McGregor for a pitstop at the playground on Sunday morning in Beverly Hills.
Gwen, who celebrated her 39th birthday on Saturday, climbed up into the equipment with her son, who was delighted to have mom join him! The couple then rested on a bench, Kingston beneath their feet, before heading home to 6-week-old son Zuma, whom Gavin says is "easygoing, just like his mom."
Kingston rides a Radio Flyer Steer and Stroll Deluxe Trike ($57).
Click 'More' for another photo of Gavin, Gwen and Kingston!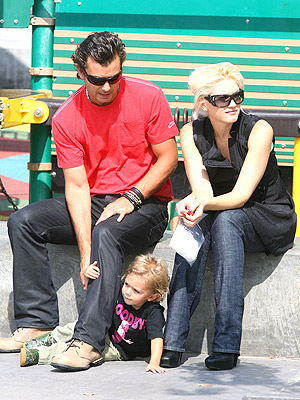 Splash News Online