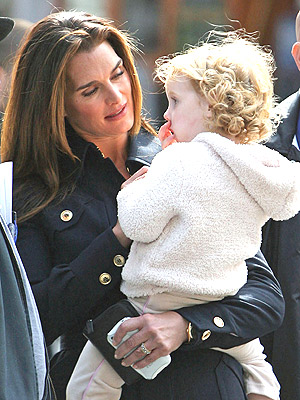 Mike Disciullo/Bauer Griffin
While filming Lipstick Jungle in Soho on Monday, star Brooke Shields spends a break from the show with 2-year-old daughter Grier Hammond, who looked like she needed a quick cuddle from mom.
Brooke, 43, and husband Chris Henchy are also parents to daughter Rowan Francis, 5. Lipstick Jungle airs Wednesdays at 10 p.m. on NBC.