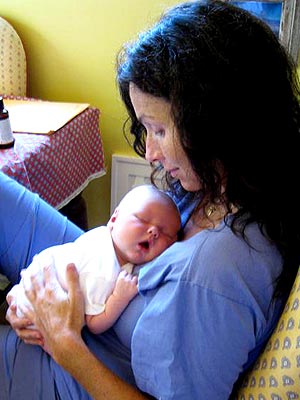 Property of Minnie Driver
Actress Minnie Driver has shared a personal snapshot of herself cuddling with snoozing 4-week-old son Henry Story on her MySpace Music page. Henry arrived on Friday, September 5th, weighing in at 9 lbs, 12 oz.
Click here to view Minnie's photo.
Thanks to CBB reader Ariel.