Spice Girls Off the Hook for Babysitting Duty, Says Mel C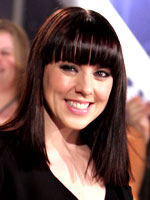 O'Neill/White/INF
Expectant mum Melanie Chisholm isn't taking parental advice from her fellow Spice Girls, and she's not signing any of them up for babysitting duty either! In a new interview airing today on Al Murray's ITV show, when questioned about which of her former bandmates Mel would choose to watch her baby-on-the-way, she jokingly replied, "Any of their nannies!" The former Sporty Spice was quick to add, however, that "they're all mums and they're all really good mums actually.'"
Mel, 34, and partner Thomas Starr expect their first child together this winter and are planning on a delivery surprise.
To see photos of Mel on the show (and to check out her growing belly), click here to go to The Daily Mail.
Source: The Daily Mail