Jennifer and Violet are Pretty in Pink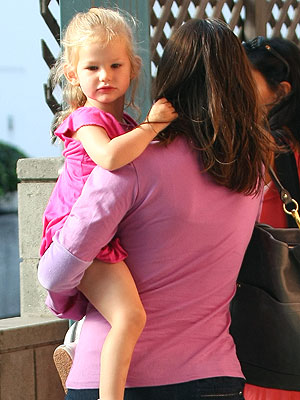 Flynet
Jennifer Garner kept busy on Thursday morning, as the pregnant actress met friends for a bite to eat at Ivy at the Shore in Santa Monica, then continued on to pick up daughter Violet Anne, 2 ½, from preschool. Violet played with mom's hair while she chatted with friends.
Jennifer, 36, and husband Ben Affleck expect their second child this winter.
Violet wears Juicy Couture's Smocked Babydoll Dress ($94).
Click 'More' for a side view of Jennifer!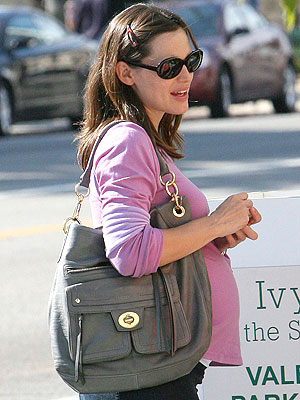 Flynet