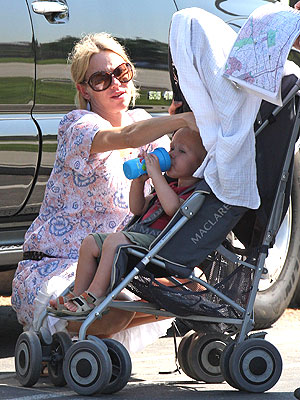 Pedro Andrade/James Breeden/Pacific Coast News
After applying sunscreen to 14-month-old Alexander 'Sasha' Pete's face for a walk at the park, Naomi Watts ended up turning around and going home shortly afterwards due to the heat. She was accompanied by a nanny and a male friend, but took care of Sasha herself, getting him his sippy cup and loading him into the car.
Naomi, 40, and fiancé Liev Schreiber will welcome their second child early this winter.