Tea Time for Suri Cruise!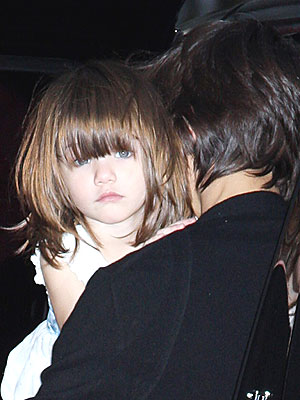 Fame
Two-year-old Suri Cruise peeks out from a mop of hair while leaving her New York City apartment with mom Katie Holmes on Monday. The pair visited Alice's Tea Cup, where they met up with dad Tom Cruise to enjoy some tea and scones!
Katie's Broadway show, All My Sons, is currently in previews. It opens on October 16th. For more great photos of the Holmes-Cruise trio, check out their Family Album!