Sound Off! When Did You Send Your Kids to School?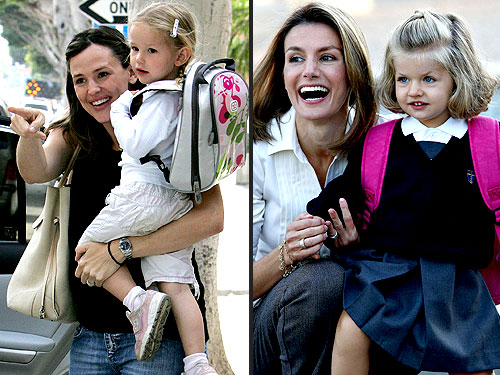 Limelight Pictures; Fame
In the United States, nearly two-thirds of children attend a preschool in the year before kindergarten, generally at age 4. However, many parents opt to put their children in some type of educational program even before that — including Jennifer Garner and Ben Affleck, whose daughter Violet Anne is attending preschool at 2 ½, and Felipe, Prince of Asturias and his wife Princess Letizia, whose daughter Infanta Leonor, turning 3 next month, is also in nursery school.
While some would argue that the earlier a child is in school, the better, others think it's best to keep young children at home during those first years of life.
So here's your chance to Sound Off! Tell us at what age you think it's appropriate for a child to begin preschool.