Maguire Family Lunch Date!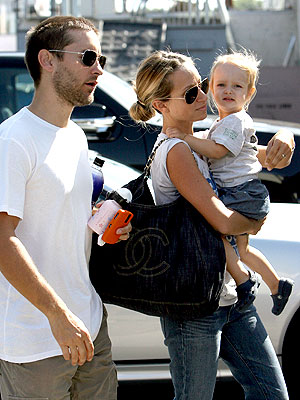 INF
Actor Tobey Maguire, jewelry-designer wife Jennifer Meyer Maguire, and 22-month-old daughter Ruby Sweetheart, made their way into M Cafe in Los Angeles, Calif. to grab some lunch on Sunday afternoon.
Next up for Tobey, 33, is a lead role in Brothers, a remake costarring Jake Gyllenhaal.