Princess Märtha Louise of Norway Welcomes Third Daughter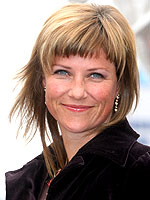 Niels Henrik Dam/Getty
Princess Märtha Louise of Norway, 37, and her husband, author Ari Behn, 35, welcomed their third daughter today, Monday, September 29th. The baby girl, whom the couple have named Emma Tallulah Behn, was born at the family's home in Lommedalen and weighed 8.16 lbs. The royal family share on their official site that both mom and baby are doing fine.
Emma joins big sisters Maud Angelica, 5, and Leah Isadora, 3. The pregnancy was announced in March.
Source: kongehuset
Thanks to CBB reader Christine.