Isla Fisher and Olive Join the Party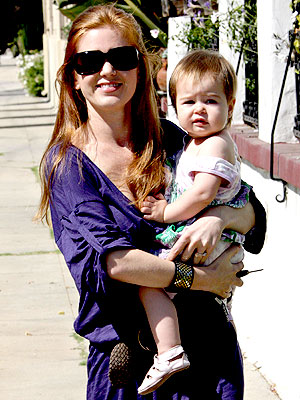 Fame
Actress Isla Fisher — toting 11-month-old daughter Olive — smiles for the paparazzi as they make their way to a friend's birthday party on Sunday in Brentwood. At the bash, Olive practiced her budding walking skills and played on a trike.
Isla, 32, will next be seen in Confessions of a Shopaholic, out in 2009. Dad is comedian Sacha Baron Cohen, who recently caused an uproar at Fashion Week!
Olive wears Bobux Pink Sandal ($26.50).
Click 'More' for another image of Isla and Olive!
Click here to see yesterday's cutie!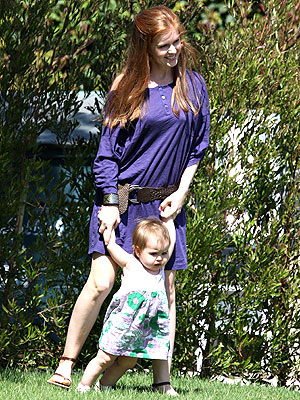 Fame