The Stefani-Rossdales Smile for Snappers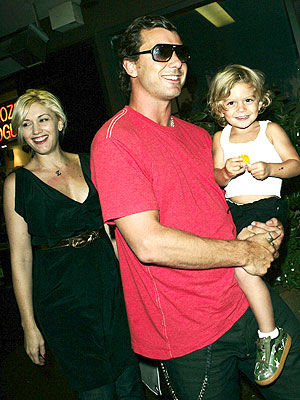 BAC/WENN
Say cheese! Gavin Rossdale, Gwen Stefani, and 2-year-old son Kingston James McGregor were all smiles on Saturday evening after a casual dinner at the Beverly Glen Deli. New baby Zuma Nesta Rock, 5 weeks, sat out the meal.
See more photos of the family — all the way back to Kingston's infancy! — in our Stefani-Rossdale family photo album.
Kingston wears L.A.M.B. Shoes in their Baby style in cami olive ($60).