Adorable and Affordable Celebrity Fashion Finds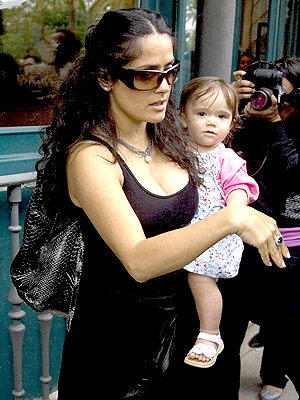 INF
Money buys everything. Or does it? Celebrities will be celebrities and often splurge on custom shoes for their tiny tot, costly clothes or even an authentic designer brand — swag that many working parents could only dream of owning for their own brood. While it's nice to get a peek at how far stars will go to have a fashionable kid, judging by our readers' comments, it's even better when we see kids like Valentina — whose father is PPR CEO François-Henri Pinault — or Sasha — whose parents Naomi Watts and Liev Schreiber have appeared in countless movies — wearing every day brands that we can all afford. Although it's nice to have money to buy designer duds, in recent weeks we've seen celebrity babies decked out in great fashionable steals we can stop dreaming about owning and start buying! Here's this week's roundup of celebrities adorable and affordable fashion finds.
Click 'more' for affordable finds from Valentina Pinault, Sasha Schreiber, Violet Affleck, Suri Cruise, and Violet Grohl!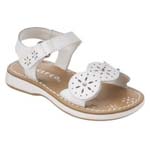 Circo's Leah Rhinestone Sandals
Valentina Paloma Pinault: Celebrating her first birthday last week, Valentina was seen out with her mom, actress Salma Hayek, on Tuesday, September 16, catching a flight from Los Angeles International Airport wearing an adorable pair of shoes from Ecco Kids ($71). While her stylish shoe choice may have caught some people's eye, little Valentina was all the talk when she was spotted again a few days later in Spain. Wearing a beautiful pair of Target's Circo Leah Rhinestone sandals ($12), she couldn't have looked cuter and proved that style can come cheap! If you're looking for this shoe in a different color, you won't have much luck, but Circo does make a similar style sandal with floral detailing for the same great price!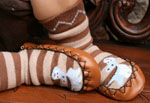 Nowali's Dino Moccasins
Alexander 'Sasha' Pete Schreiber: Rushcutters Bay Park in Sydney, Australia seemed to be the hot spot for actress Naomi Watts and her son 14-month-old Sasha last week! Spotted playing in the green grass Tuesday, Wednesday, and Thursday, Sasha was running in style — and comfort — with Nowali's Dino Moccasins ($24). The traditional Nowali style with a bit of a twist (in Sasha's case, the friendly looking dino) added to the toes, it adds some spice to the original, simple designs. While Sasha opted for the dinosaur, there are plenty of other cute options out there as well. Look for Nowali moccasins in some of these cool designs, all for some great prices: Fun Cars, Argyle Hearts, Snake, and Puppy Dog.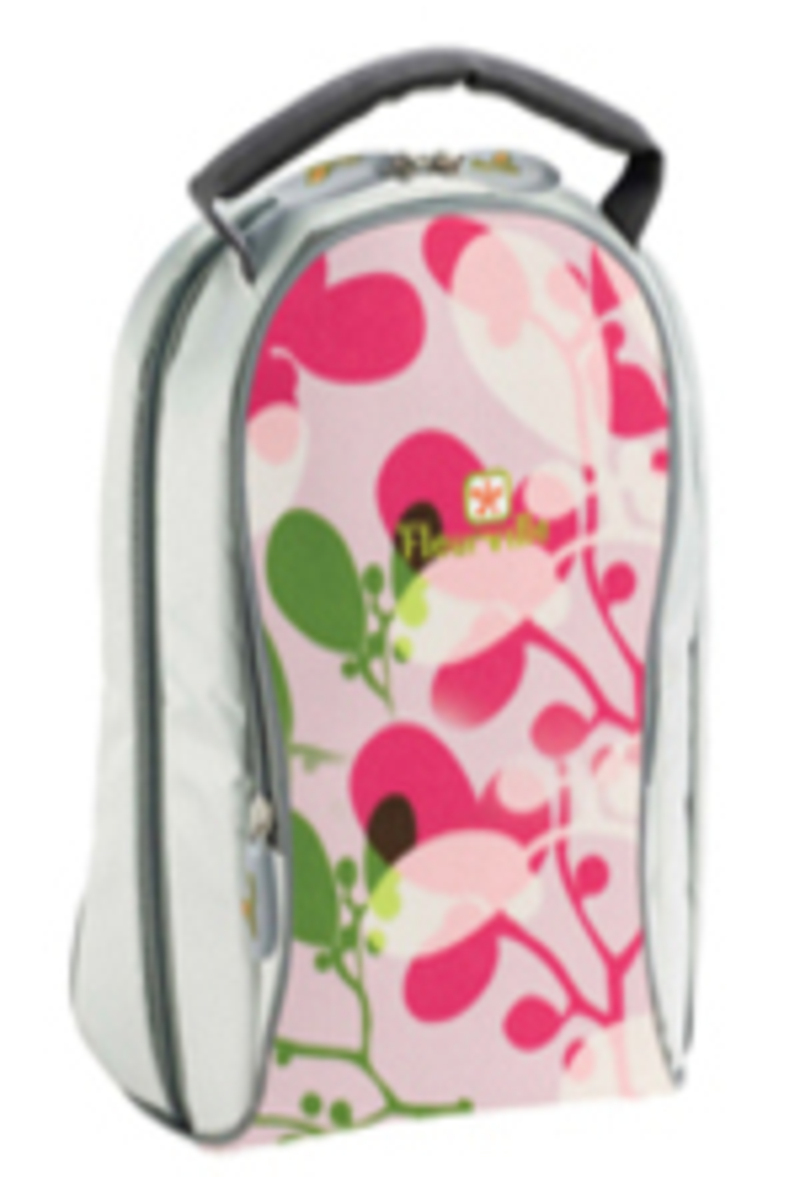 Fleurville Lunch Pak
Violet Anne Affleck: Soon-to-be big sister Violet has officially become a big girl and started preschool! Not only was she the coolest kid in her class with parents like Jennifer Garner and Ben Affleck, but she was probably one of the most stylish with her Fleurville lunch pak. At only $32, the lunch pak has many great features — including easy to clean lining and a PVC/Teflon free guarantee — and judging from the popularity among celebrity tots, it seems to be a big hit. Violet sported the pink ogo design, but the lunch pak can be found in other colors including silver/blue, silver/green, and silver/navy.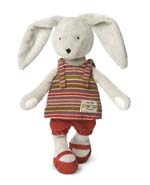 Jellycat's My Little Friend Bunny
Suri Cruise: For the daughter of Tom Cruise and Katie Holmes, designer clothing seems to be the way to go. From Bonpoint to Diesel, we have seen Suri looking all dolled up and adorable whether she's at the park or out and about in New York City. However, when it comes to her cuddly buddy, last week Suri was spotted clutching My Little Friend Bunny from none other than the popular brand, Jellycat. While it's not the first time we have seen Suri toting a friend from this super cute line of plush pals, her white bunny — with a matching jumper, leggings, and mary janes to boot — was an extra special find at only $12! Who else has been spotted snuggling with Jellycat? Professional golfer Tiger Woods' daughter Sam Alexis!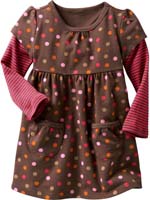 babyGap's 2-in-1 Babydoll Dress
Violet Maye Grohl: Out visiting the farmer's market with her dad, rocker Dave Grohl, little Violet was sporting an adorable and — better yet — affordable outfit from a store that many of us shop at ourselves. Wearing babyGap's 2-in-1 Printed Babydoll Dress and the ever-so-popular Crocs, Violet topped off her look with pair of simple pink leggings. Although Violet's exact dress is sold out, the same style is available in a different color just in time for winter: sled red! If you're digging the look, but your baby girl is more of a pants and top kind of gal, a short sleeved blouse version of Violet's dress is also available as well. Check out the Polka Dot Top for $16 (no longer available online, but you may be able to find it in stores).