Tennyson Received Nicole Kidman's Seal of Approval, Jokes Russell Crowe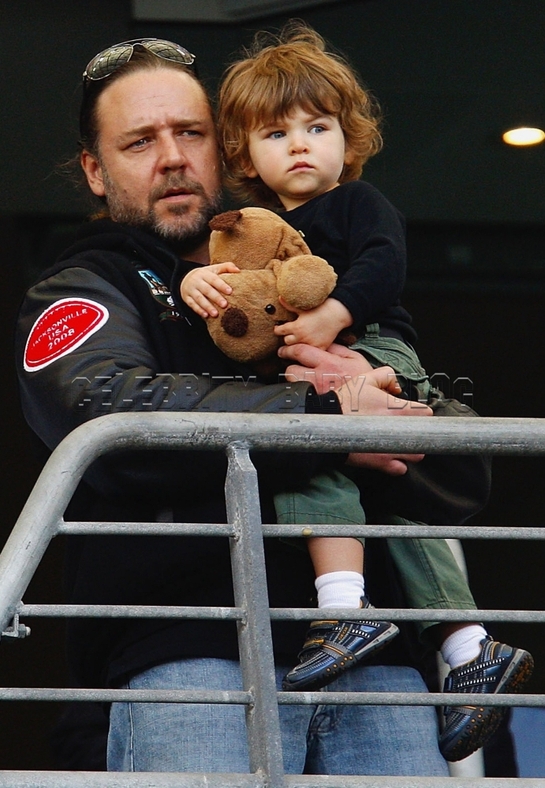 Cameron Spencer/Getty Images
Little Sunday Rose Kidman Urban has certainly kept celebrity fathers on their toes since her birth 11 weeks ago! While Brad Paisley recently joked about a possible future between Sunday and his 19-month-old son William 'Huck' Huckleberry, the country star may be in for some competition as actor Russell Crowe thinks his youngest son Tennyson Spencer, 2, has already won over proud mama Nicole Kidman's heart. Russell — who describes fatherhood as "the most fantastic thing I've ever experienced" — revealed that "Nicole had one look at my younger son, and looked up at me and said 'I'm a great believer in arranged marriages" when it comes to the two babies, who coincidentally share the same birthday!
The meeting of destiny was arranged at Russell's home in Australia as he called the Sunday get-together "appropriate." Continuing his play on words, the 44-year-old actor shared that baby Sunday is, not surprisingly, beautiful. "Sunday Rose is a beautiful child with beautiful delicate features and it was fun when [Nicole] brought her around Sunday — it was nice," says Russell.
In addition to Tennyson, Russell and his wife Danielle Spencer also have son, Charles 'Charlie' Spencer, 4 ½. Sunday is Nicole Kidman's daughter with husband, country singer Keith Urban.
Source: PEOPLE