Wayne and Maile Brady Strike a Pose on Video Set
Comedian and former talk show host Wayne Brady — who's moved more seriously into music with the release of his album A Long Time Coming earlier this month — poses with 5 ½-year-old daughter Maile Masako during a video shoot at the Los Angeles City Hall on Wednesday.
Mom is Mandie Taketa Brady, whose divorce from Wayne was finalized earlier this year.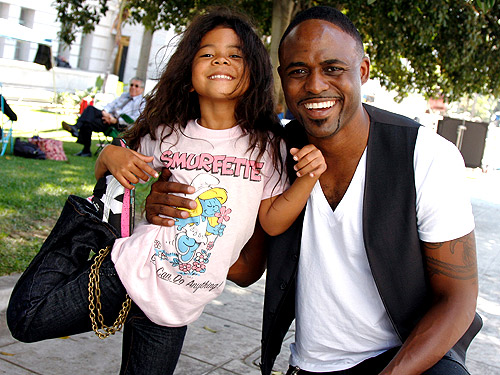 Angela Weiss/Getty
Maile wears Junk Food's Smurfette Girls Can Do Anything Tee in pink ($28; gray available).