Marcia Cross and Her Budding Birdwatcher
Tweet tweet! Actress Marcia Cross holds 19-month-old daughter Savannah up to get a closer look at some caged birds while out on Montana Avenue on Wednesday in California. Also with the pair was the girls' nanny and Eden, who hung out in her stroller (not pictured).
The twins' father is Tom Mahoney. Marcia's show, Desperate Housewives, has its season premiere airs Sunday, September 28th at 9 p.m. on ABC.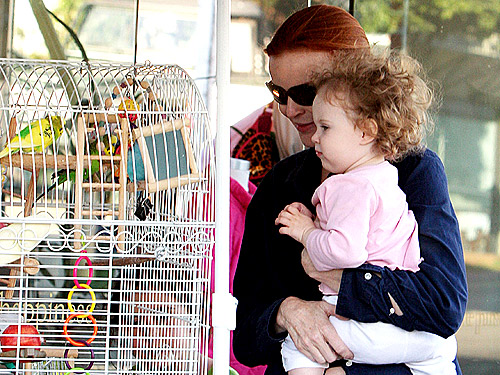 Shirley Gaz/Pacific Coast News