Tom Cruise and Suri Build a Bunny!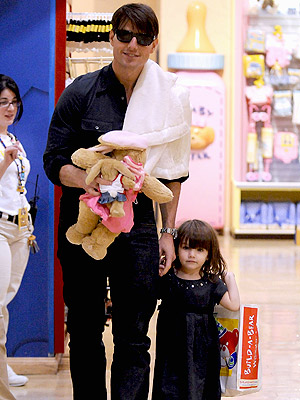 James Devaney/WireImage
Tom Cruise smiles for photographers while leaving Build-A-Bear Workshop with 2-year-old daughter Suri — who was toting her own shopping bag — on Saturday in NYC. The actor, 46, was in town supporting wife Katie Holmes, who's currently starring in All My Sons on Broadway.
Click here to check out our Holmes-Cruise Family Album, filled with images from Suri's birth on up!
Tom carries a Bunny Big Ears ($20), who is wearing a fuchsia bubble dress ($9).
Tom is holding a Little Giraffe Plush Chenille Blanket ($86).
Suri wears a dress by Bonpoint.