Julianna Margulies Cuddles Kieran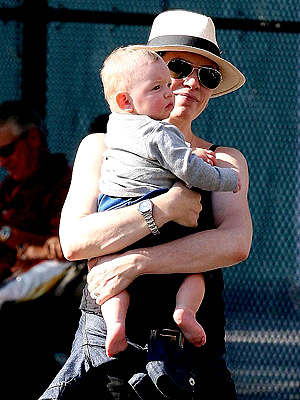 Luis Guerra Jr & Rodrigo Guerra/Ramey
While out for a stroll on the Christopher Street Pier on Sunday, actress Julianna Margulies toted 8-month-old son Kieran Lindsay while dad Keith Lieberthal pushed the stroller.
Julianna, 42, and Keith, a lawyer, were married last November in Lenox, Mass.
Click below for another image of Julianna and Keith!
Click here to see yesterday's cutie!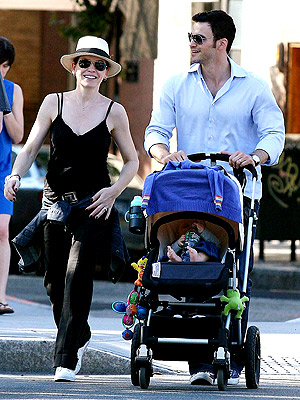 Luis Guerra Jr & Rodrigo Guerra/Ramey
Attached to Kieran's stroller is a Whoozit Grabbitz ball ($16).