Josie Maran and Rumi are Pretty in Pink!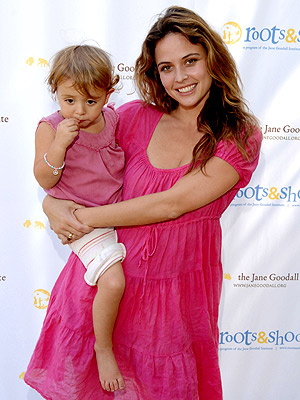 Amy Graves/WireImage
Model and cosmetics maven Josie Maran, 30, poses for photos with 2-year-old daughter Rumi Joon at Jane Goodall's Roots & Shoots Day of Peace on Sunday. The event was held at Griffith Park in Los Angeles and featured a performance by Gavin Rossdale, as well as an eco-friendly fashion show hosted by Hot Moms Clubs that Josie walked in.
Rumi's father is photographer Ali Alborzi, Josie's longtime boyfriend.