Halle Berry and Nahla's Sunday Swingtime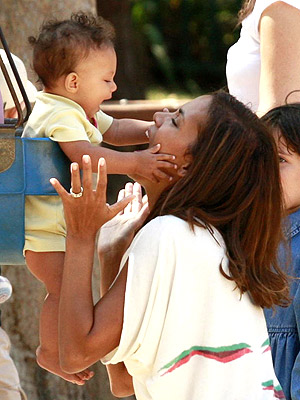 Ramey
An excited Nahla Ariela Aubry grabs ahold of mom Halle Berry while enjoying some swing time on Sunday in Beverly Hills, Calif. Accompanied by grandma Judith (not pictured), Halle, 42, and her six-month-old daughter enjoyed the slide and swings before heading home.
Dad is model Gabriel Aubry.
Nahla wears Life is Good's baby romper, Love Bug on Honeydew ($25).
Click 'More' for another photo of Halle and Nahla on the swings!
Click here to see yesterday's cutie!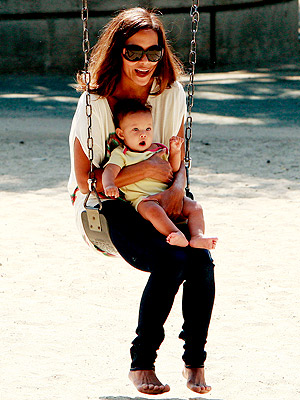 INF